2012-05-01
CityScape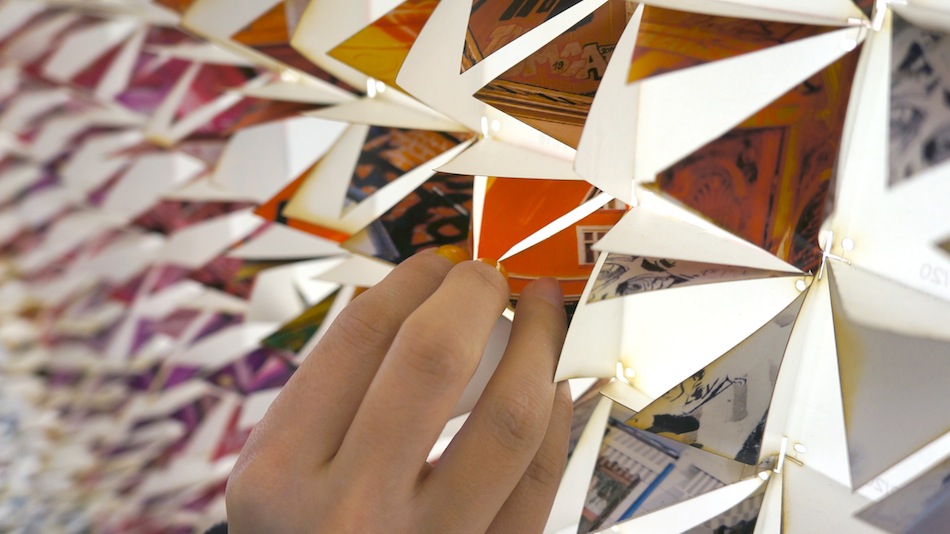 CityScape is a collection of three collages that depict the most characteristic parts of Copenhagen that almost appear as separate cities within the city.
This project is a collaboration between Marcin Ignac and two designers Daim Yoon and Mette René Lyckegaard. We explored how we can use software and algorithms to aid designer's work and automate the most tedious tasks while not taking away the creativity and flexibility of expression.
CityScape is permamently exhibited in Republikken, a coworking space in Copenhagen.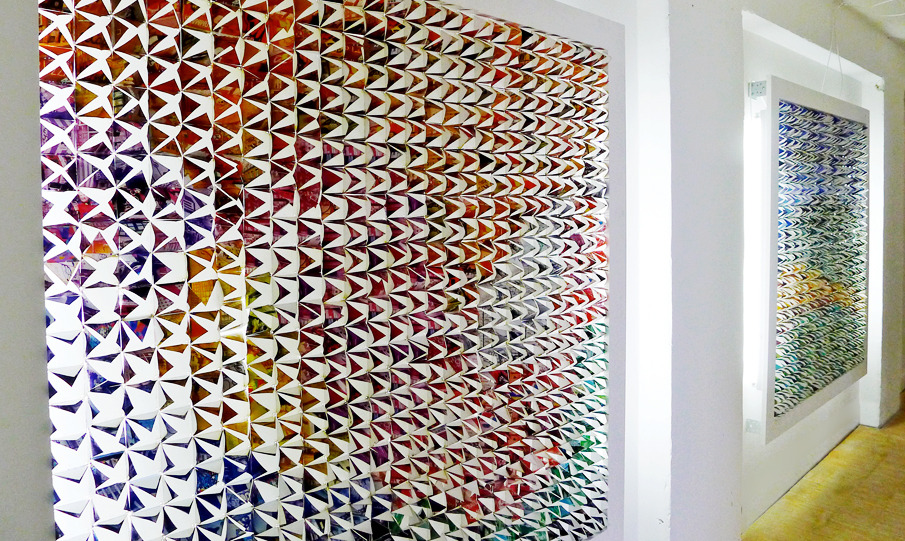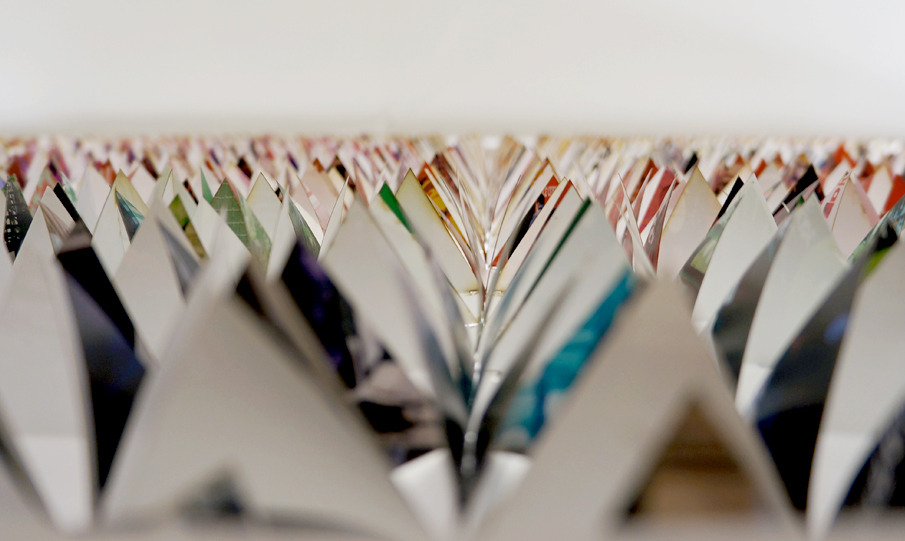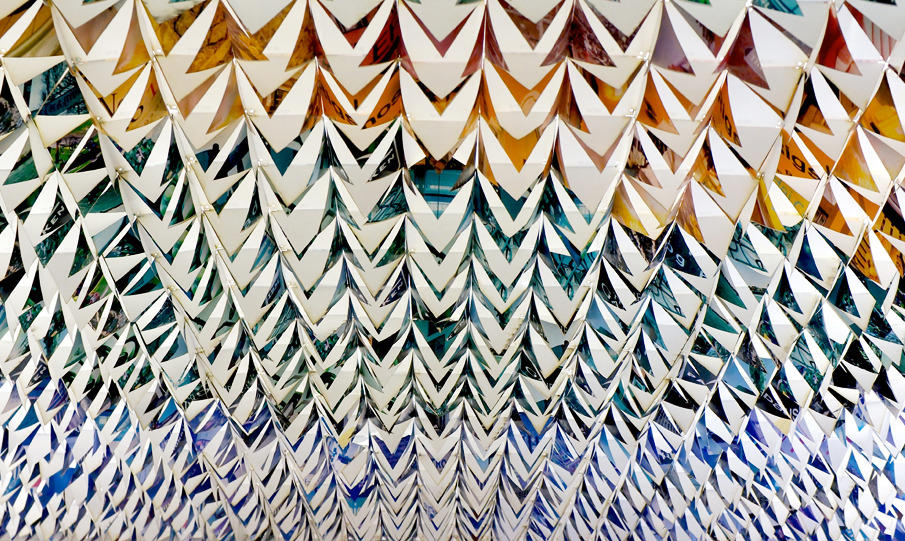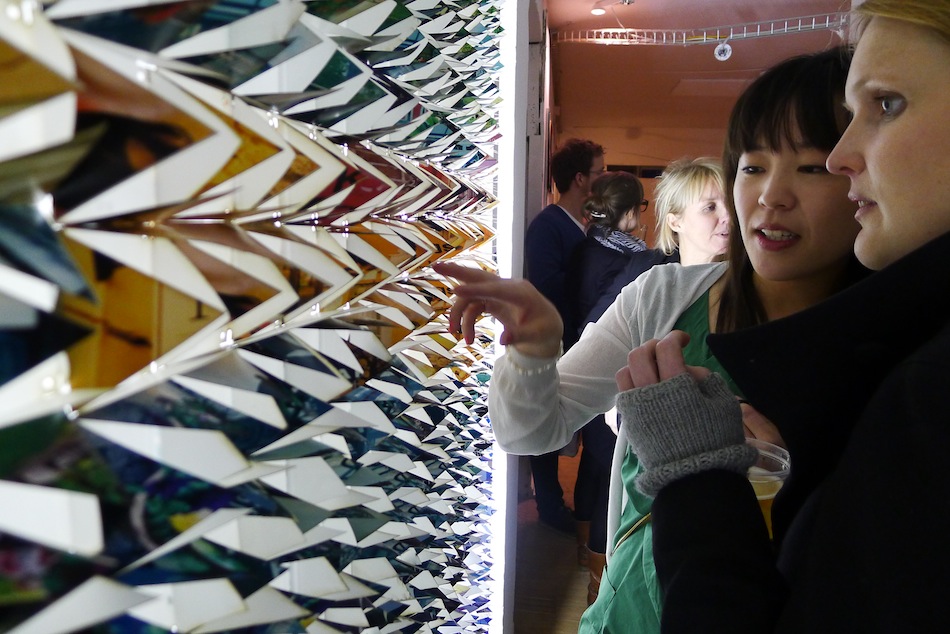 Process
The idea started from a paper prototype made by Daim Yoon.
!IMG2,city-scape-023.jpg,city-scape-024.jpg
Then they collected hundreds of images from different districts of Copenhagen and Daim drew a abstract representation of each part of the city. My software then took that images and reconstructed the drawing using photos tinted with collors producing detailed mosaic.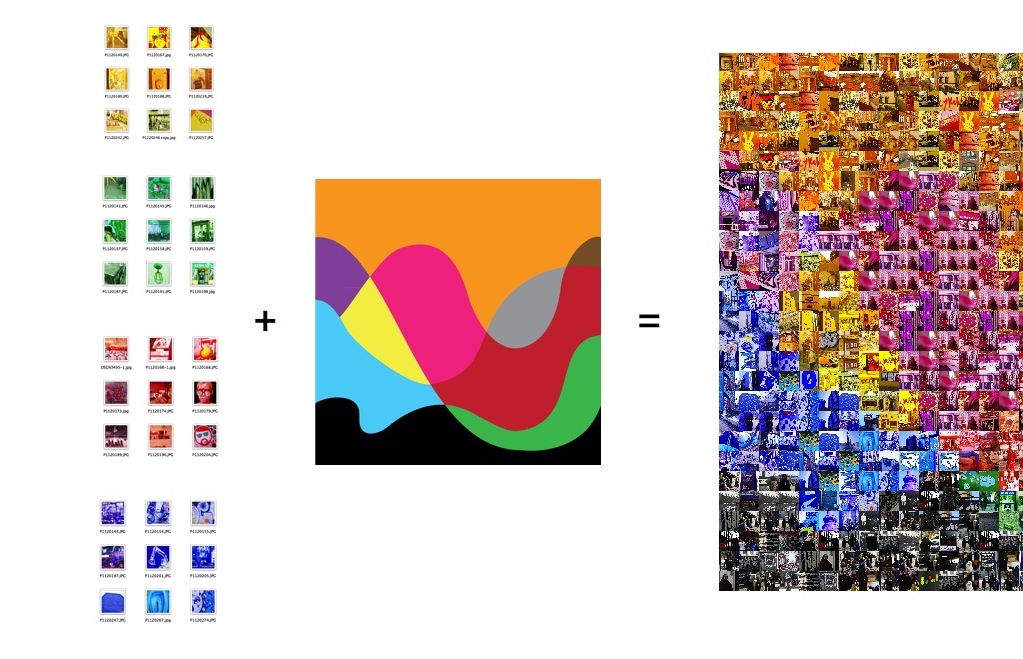 All the images were then uwrapped to create little pyramids what would open towards the viewers. We use realtime 3d preview of the finall installation to test the patterns and photo quality.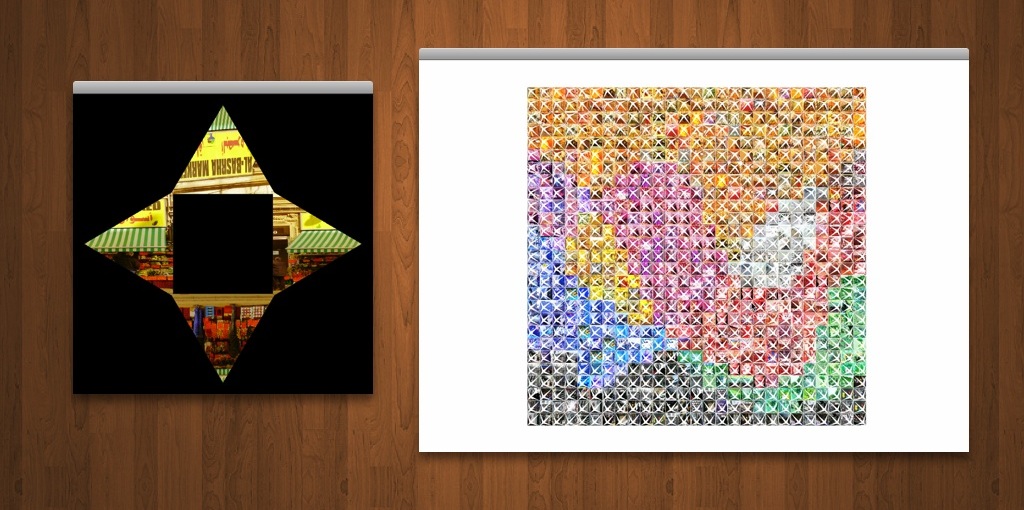 Next the pyramids where automattically compined into batches for printing and laser cutting.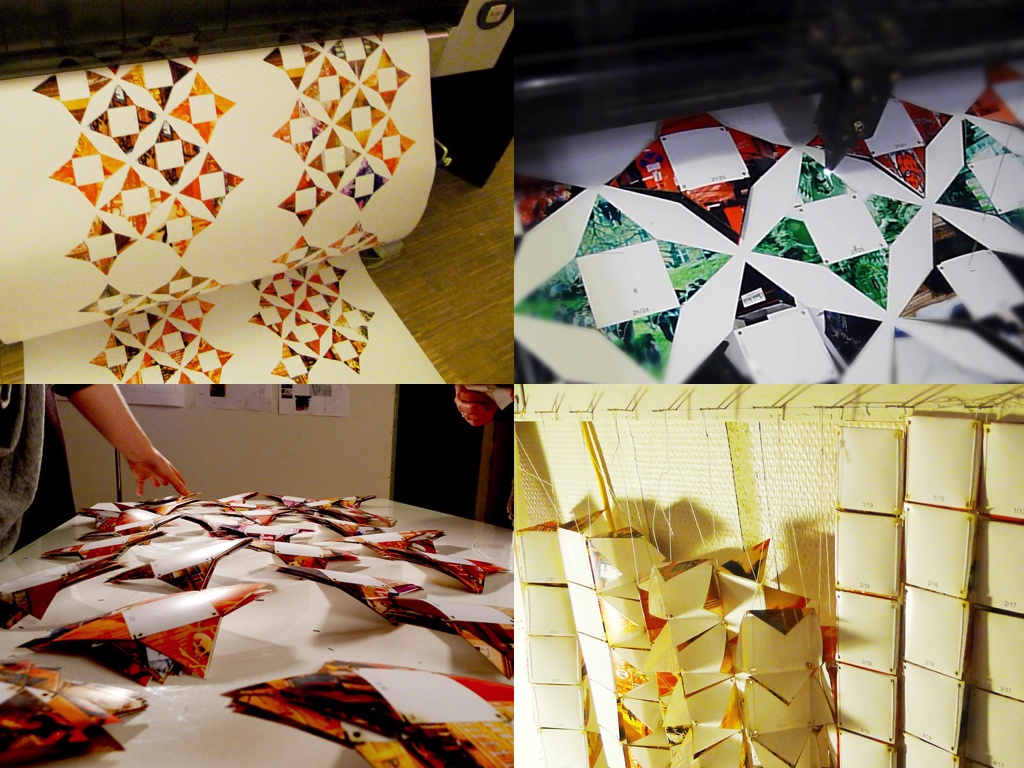 Finnally all pyramids were combined using string by hand.