2012-10-05
Digital Type Wall
Digital Type Wall at Pencil to Pixel exhibition features over one thousand carefully selected fonts out of Monotype's vast collection of 60'000.
In August 2012 Variable was invited by SEA Design to collaborate on Pencil to Pixel exhibition showcasing history of typography as seen by Monotype. The result is an immersive installation composed of several generative animations showcasing different fonts. Every time the animation is run a different font is chosen creating one of 6000 possible compositions.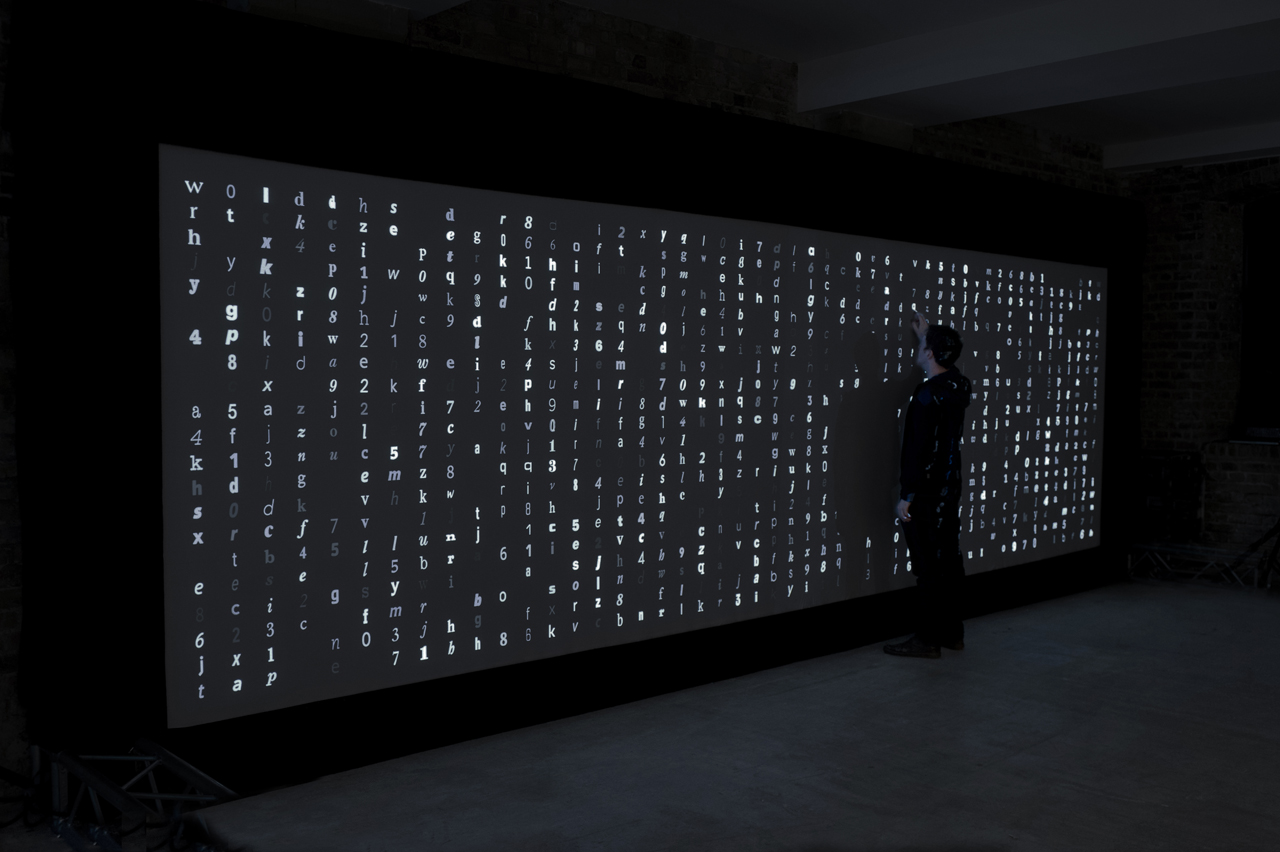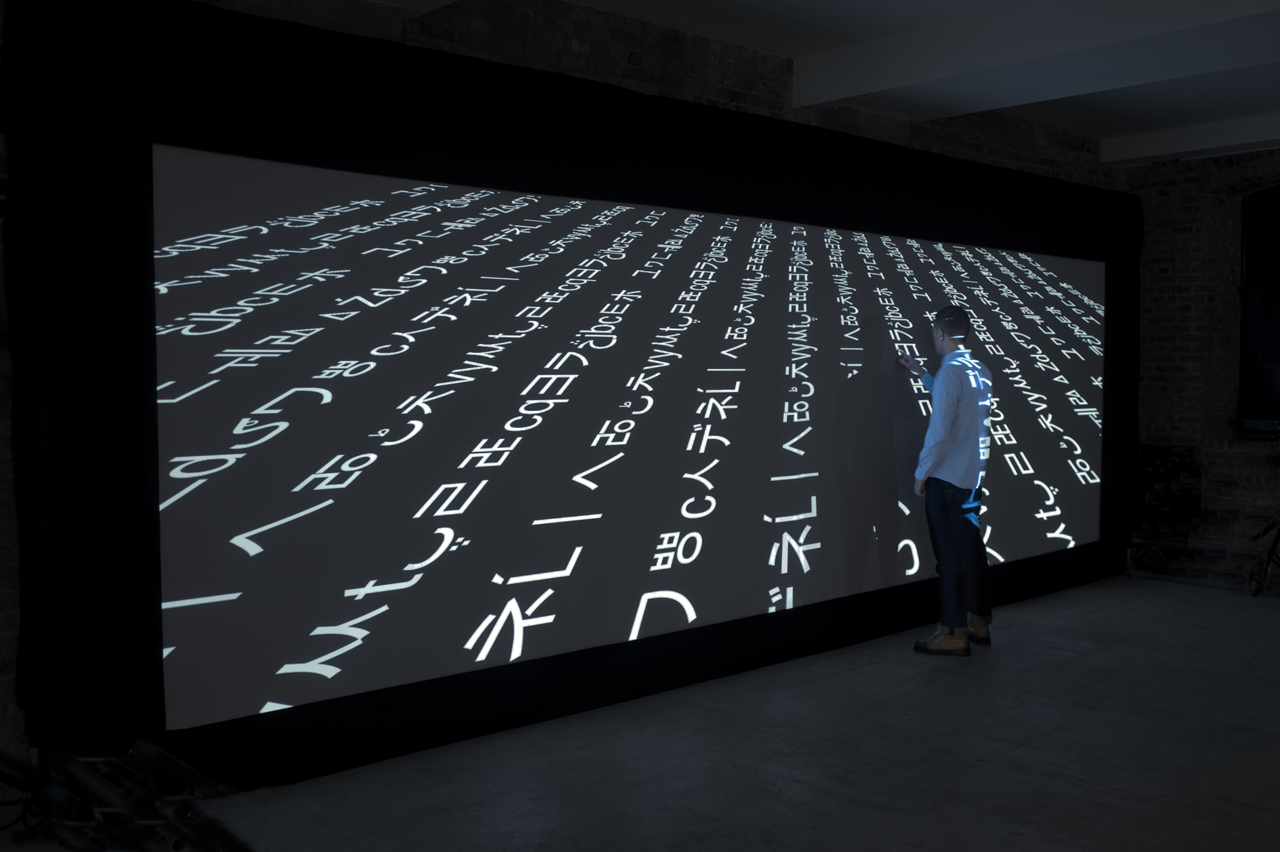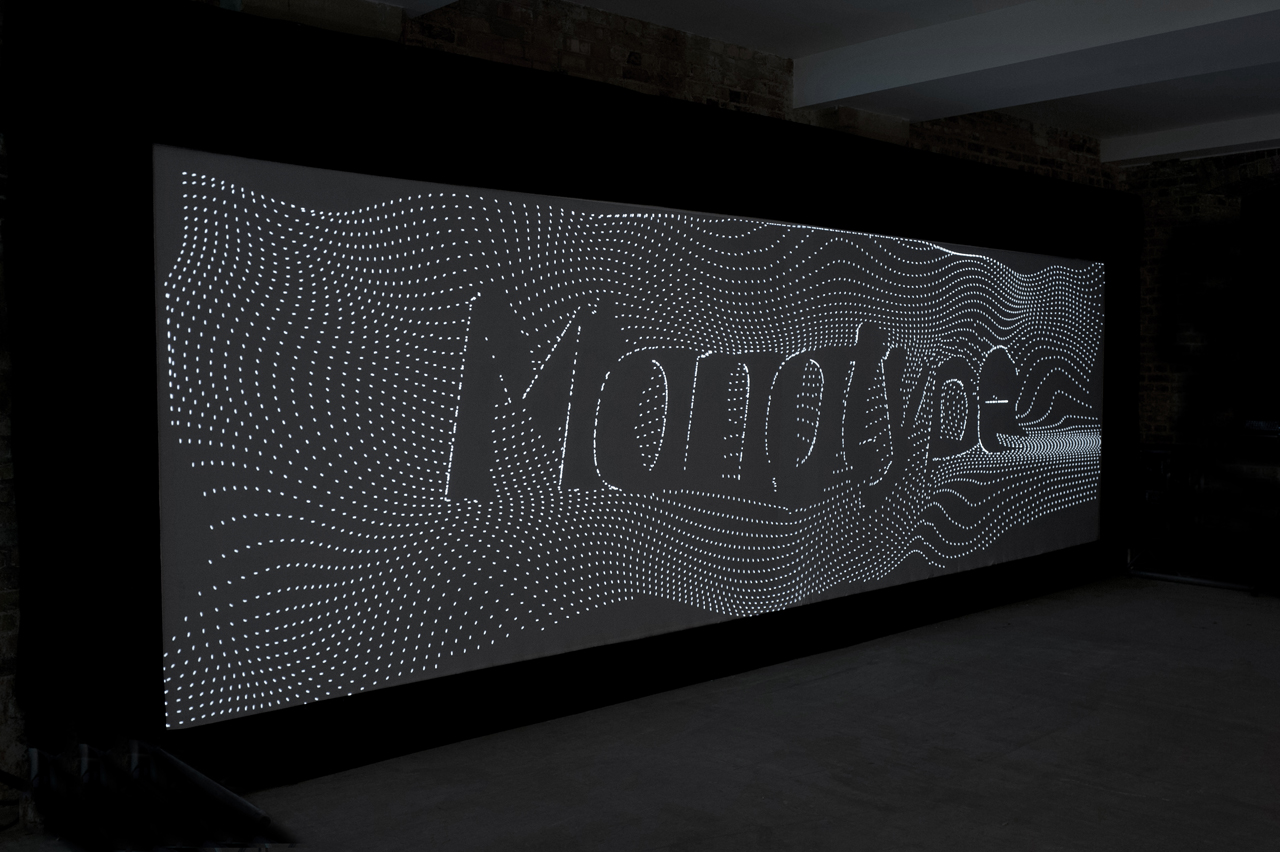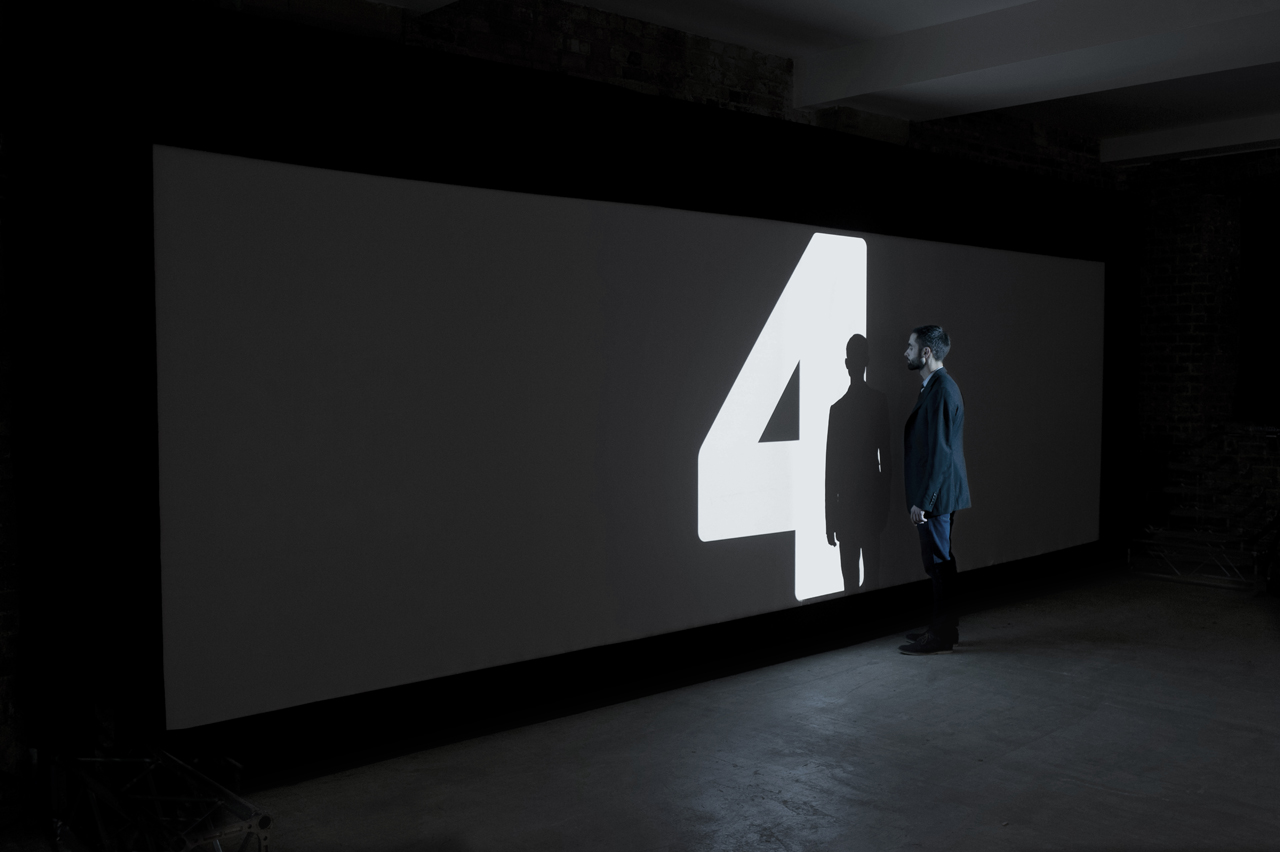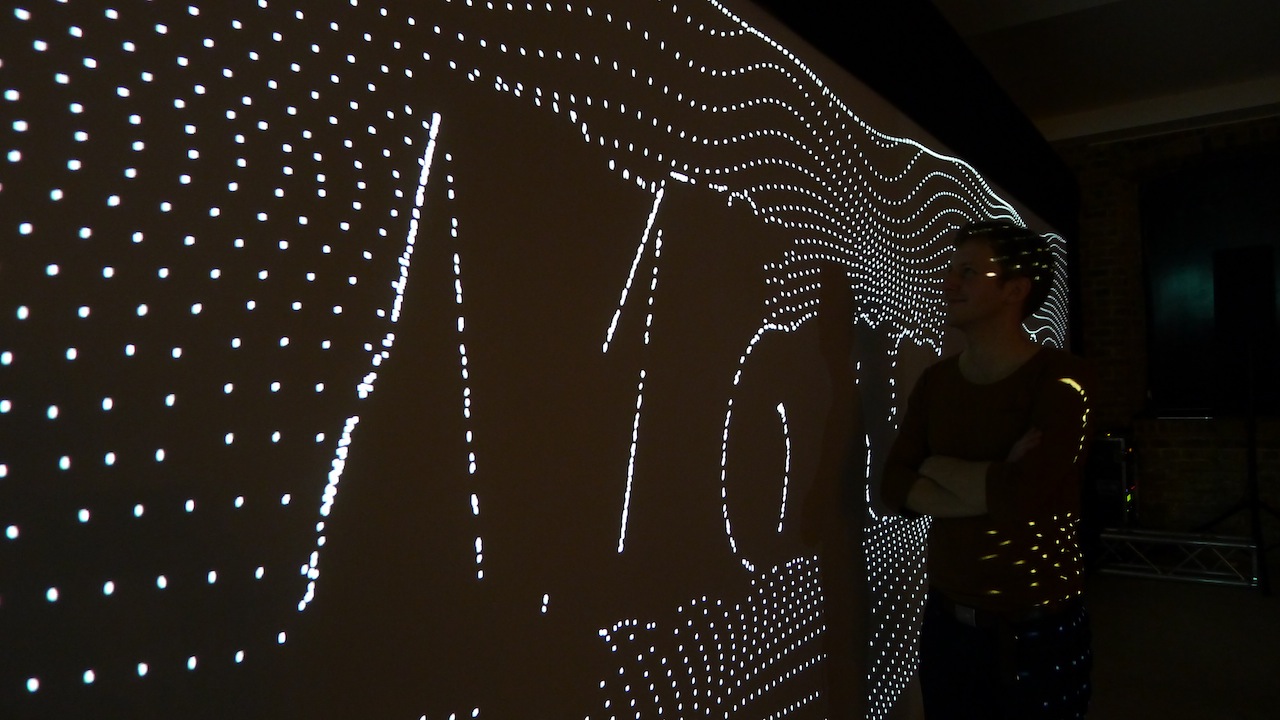 Print
Hi-res versions of the visuals from the artwork were used for posters, postcards and the exhibition catalog.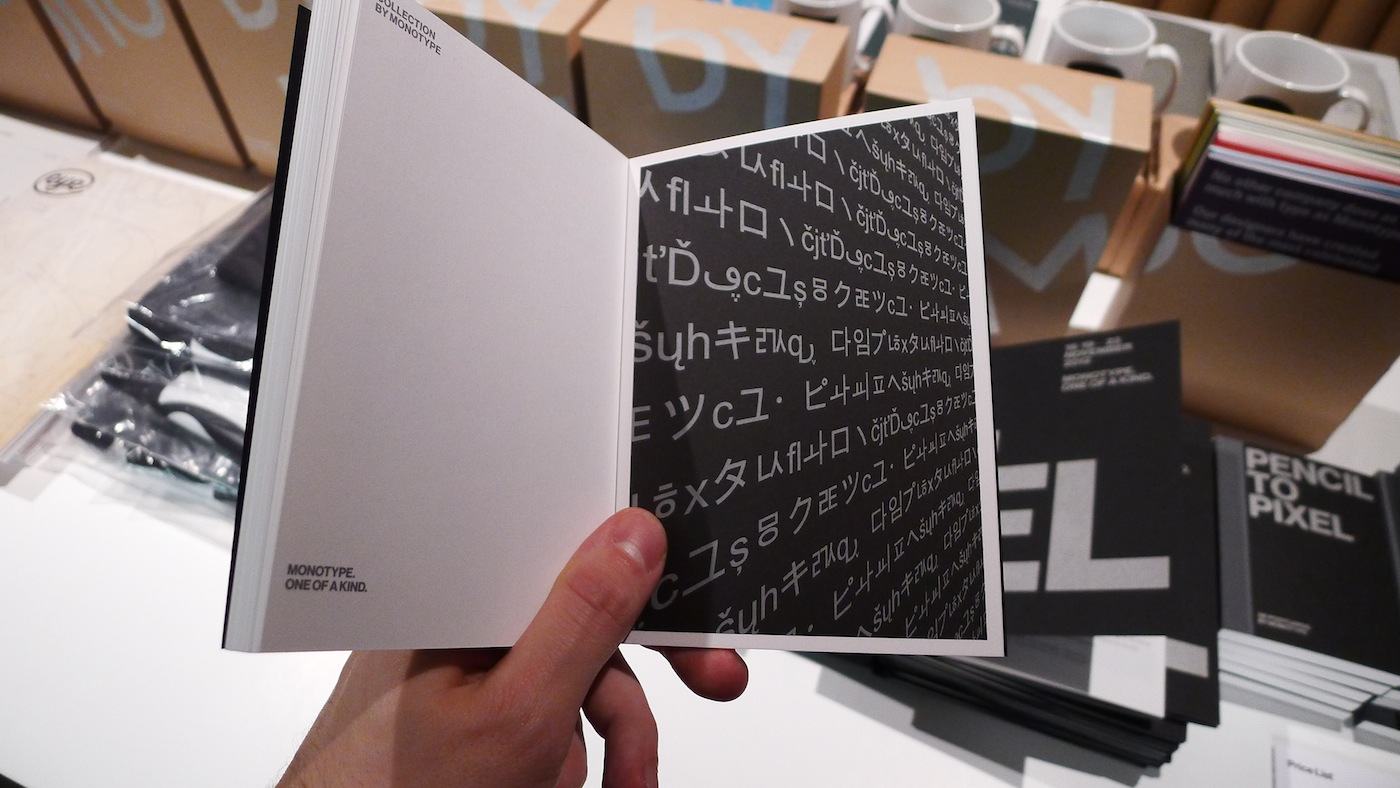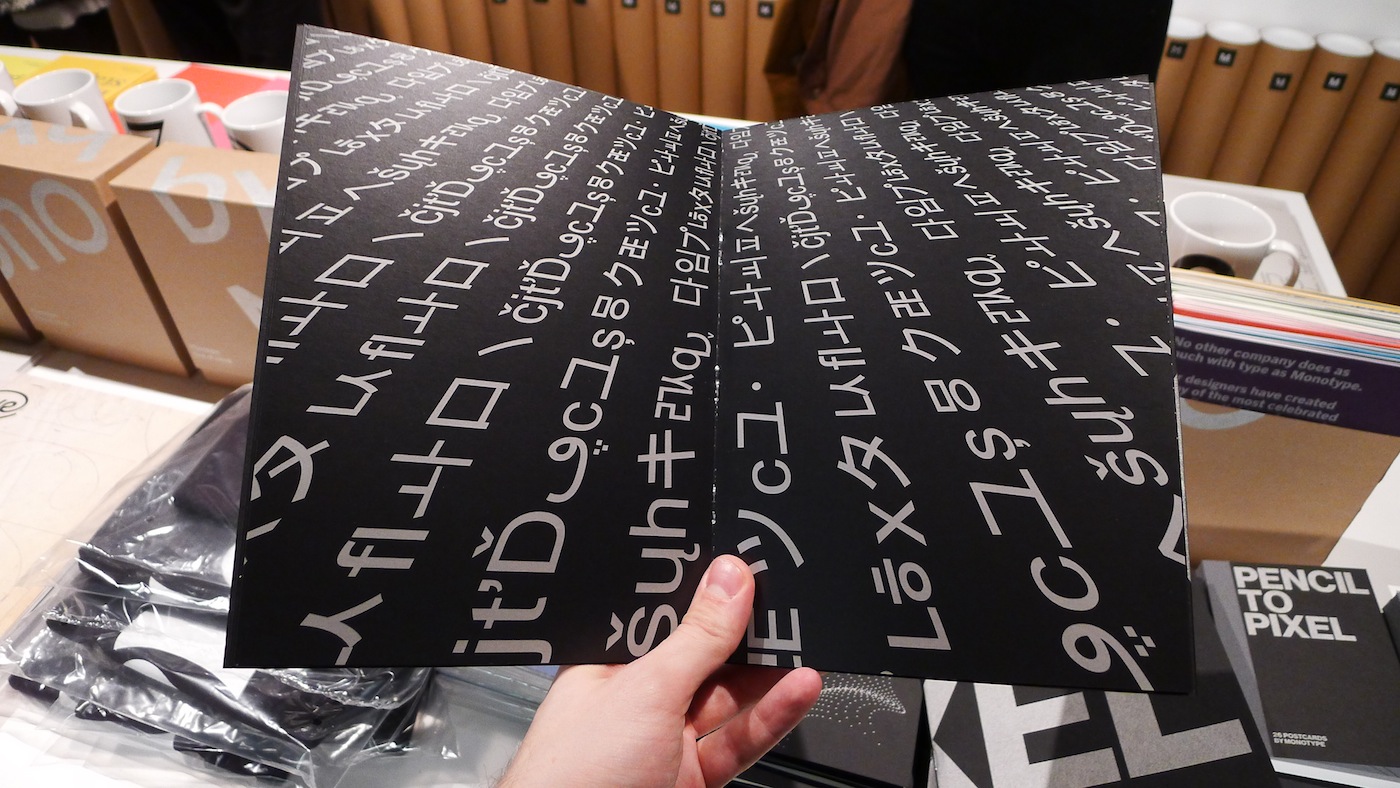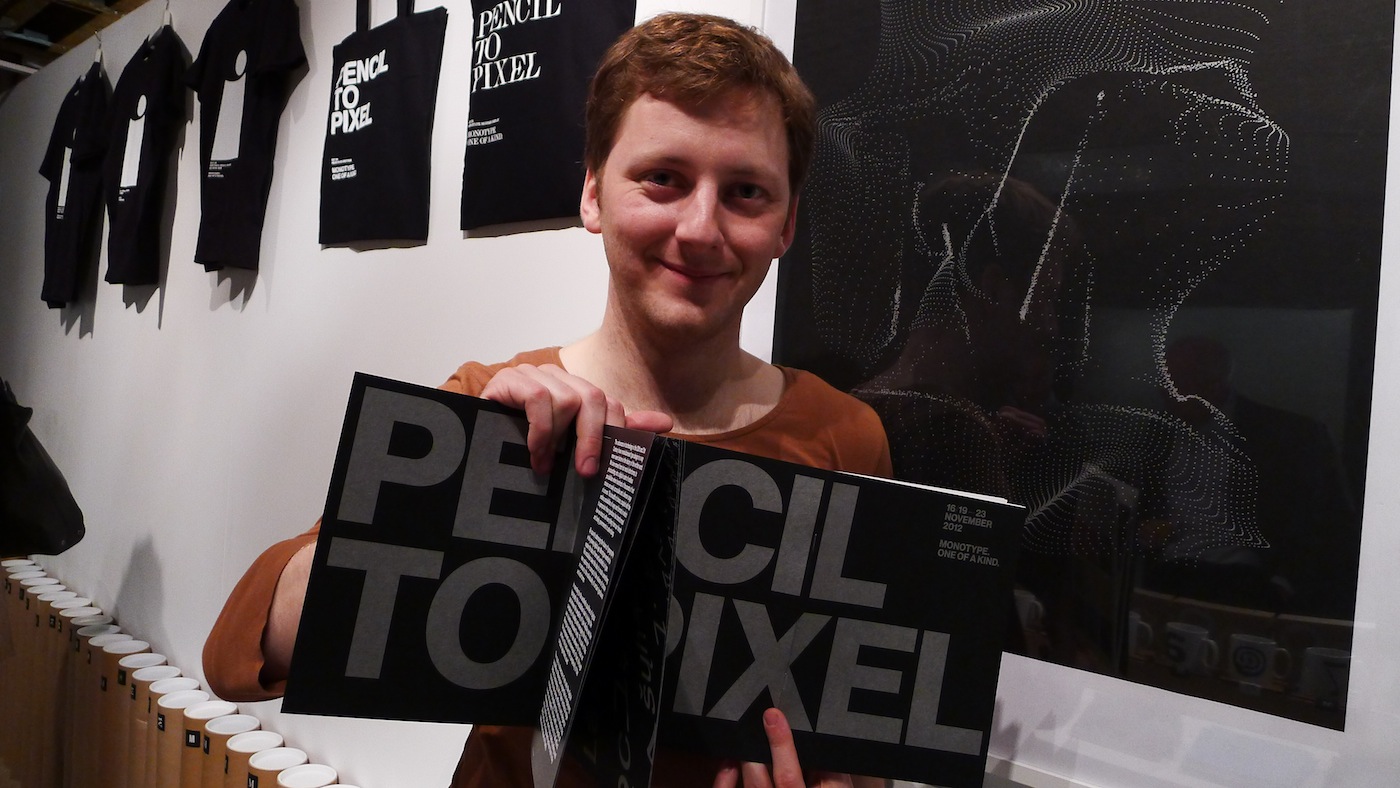 Space
The exhibition was held in beautiful gallery space in Metropolitan Wharf, London / UK.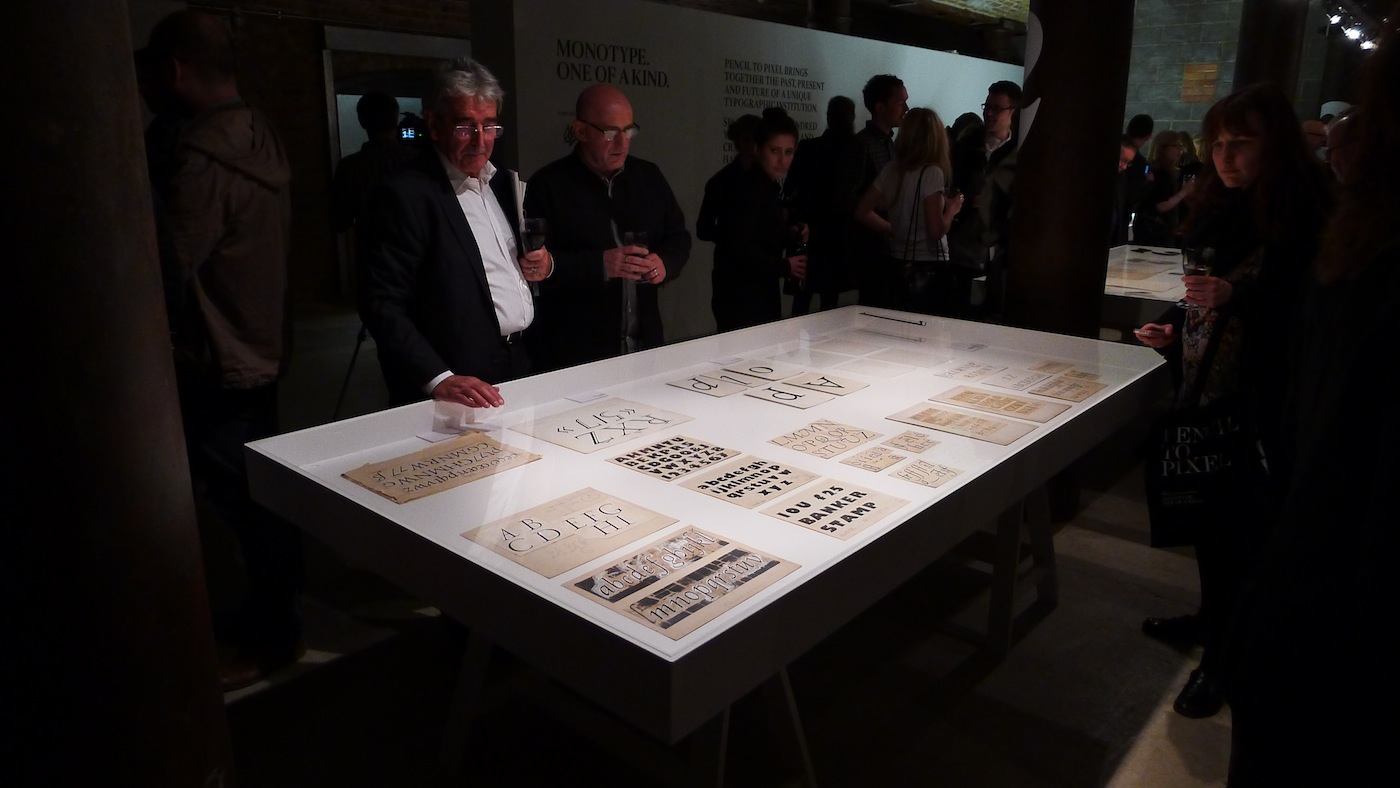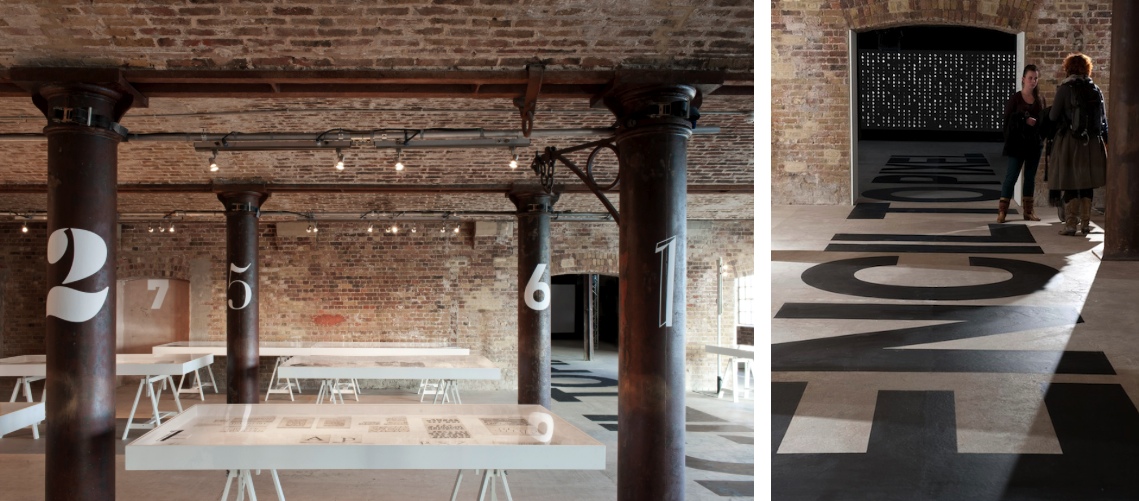 Process
The bespoke software was developed using Plask framework. We were able to run two Full HD projections at 30fps.