2010-11-18
Dualism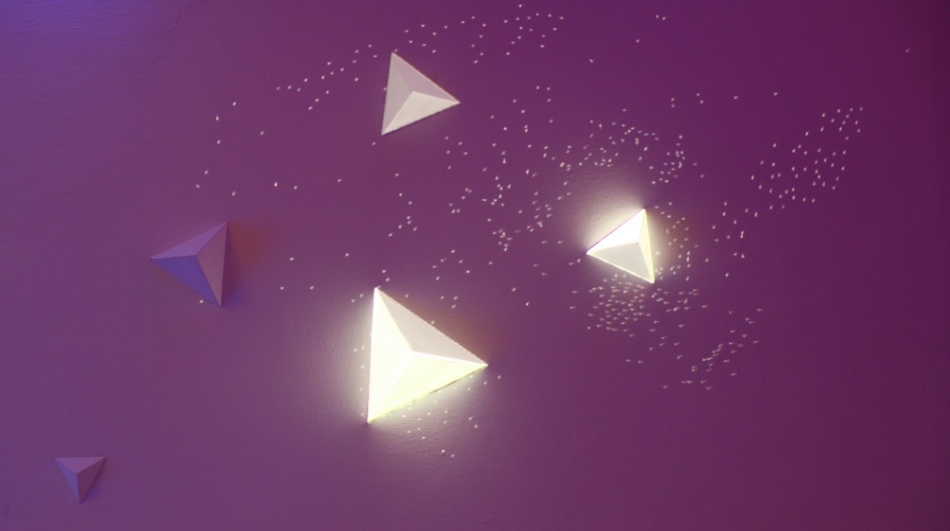 Dualism is trying to mix what's real with what's virtual. Flat and boring
surface of a ceiling is replaced with 3D geometry among which fly flocks of
insects resembling swarm of bees. The geometry was made out of paper while the
insects were projected. Additionaly every time bigger group of bees was flying
next to one of the paper piramids it was lighting up as if some kind of energy
was transfered to it.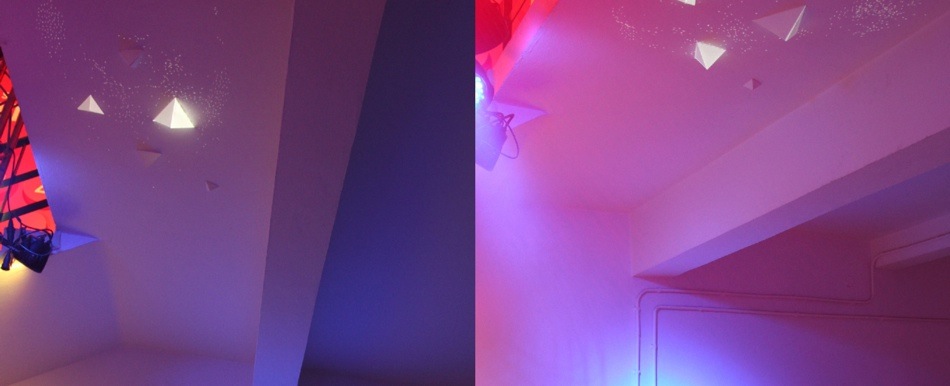 !VIMEO,17287498,950,712
!VIMEO,17287569,950,534
Video by Tomasz TJFK Kuczma.
For purpose of this installation I developed a projection mapping library for Cinder.
It allows me to use virutal projector for testing and precisely adjust position of
projected elements in real space.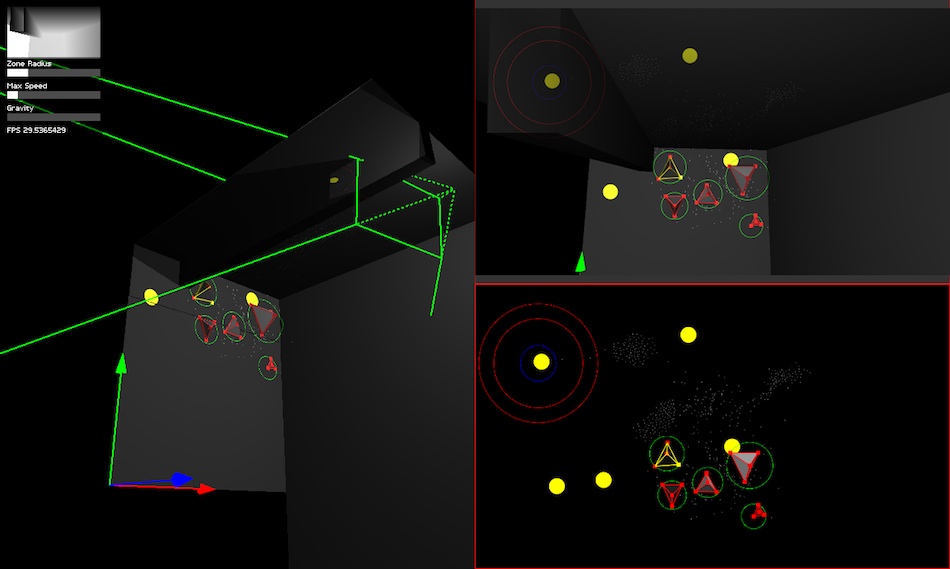 !VIMEO,17287355,950,534
Dualism was exhibited on 18th of November 2010, at Level 2.0 during Culture 2.0 conference in Warsaw, Poland.
??? link to flickrset 72157625125008799 ???