2012-06-25
Nike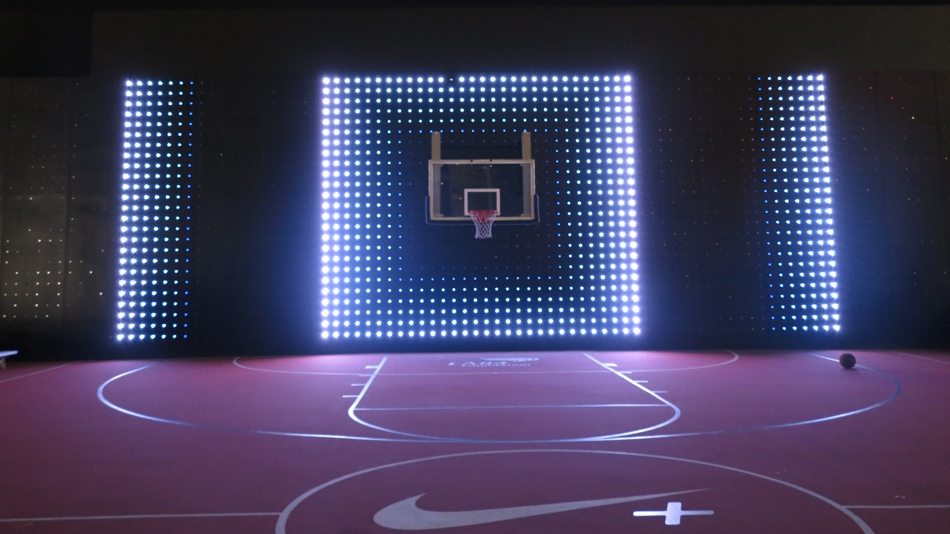 Interactive LED wall installation for Nike+ shoes lunch at the Montalban Theatre, LA. In collaboration with Hirsch&Mann.
Client: Nike
Producer: Optimist LA
Architecture & design: Tino Schaedler
Electronic backend: Vista Electronics
Hirsch&Mann Team:
Daniel Hirschmann ( Creative Director )
Marcin Ignac ( Programming & Installation )
Carolina Vallejo ( Producer )
"During the summer of 2012, Nike launched their Nike+ platform along with new sportswear and devices. The launch took place at the Montalban Theatre in Los Angeles. For this event, a basketball court and experience space was designed and built on the rooftop. A bespoke LED wall was built behind a basketball hoop which was used to mimic the larger than life impact that these products can have on the training of their owners." -by Daniel Hirshman
!VIMEO,91924989,950,534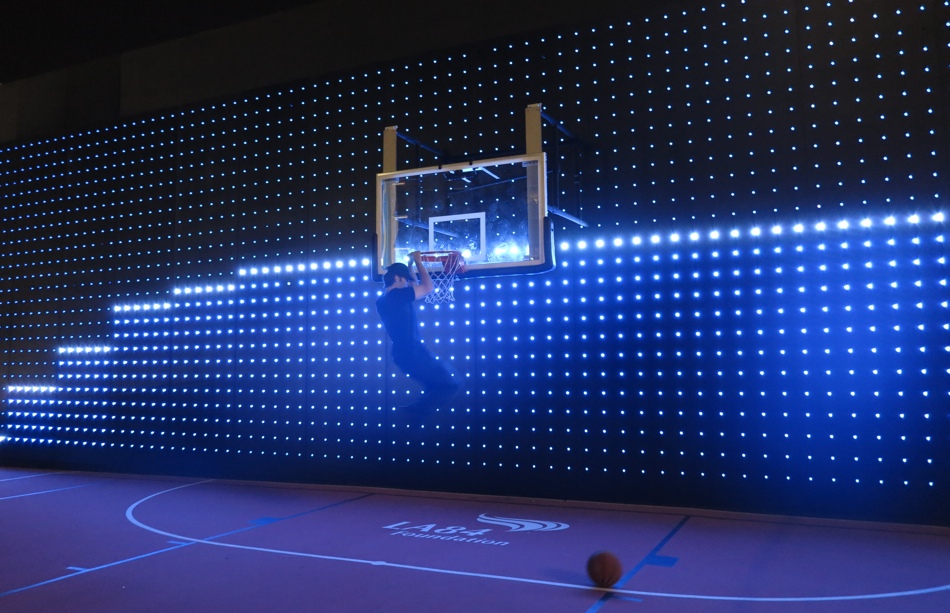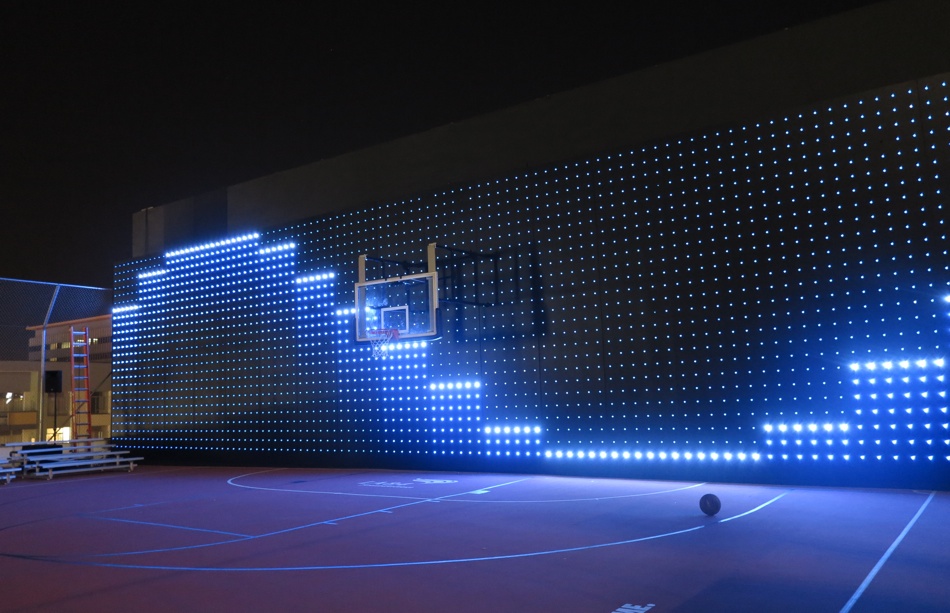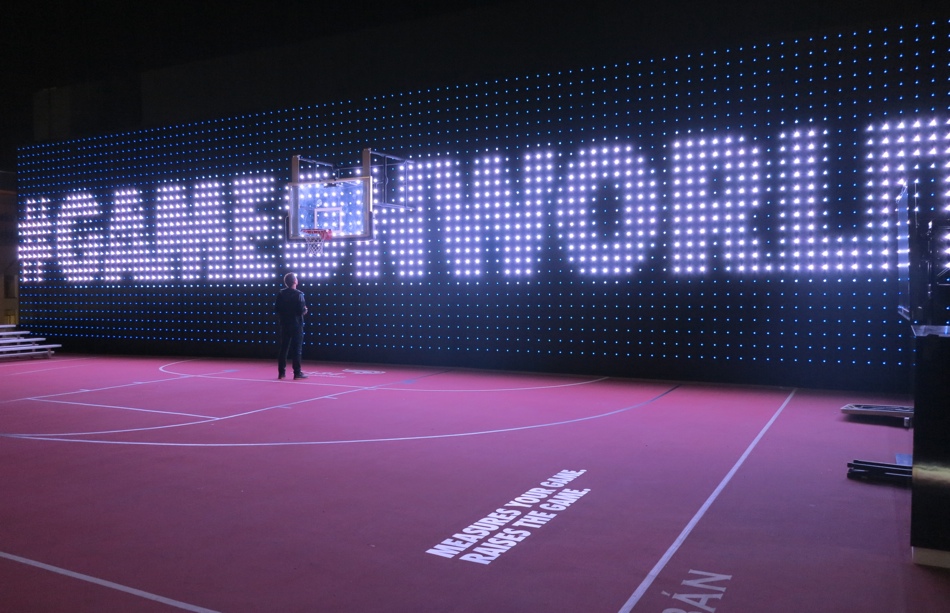 The display software was developed using Plask and the trackign part was done using openFrameworks and Kinect sensor.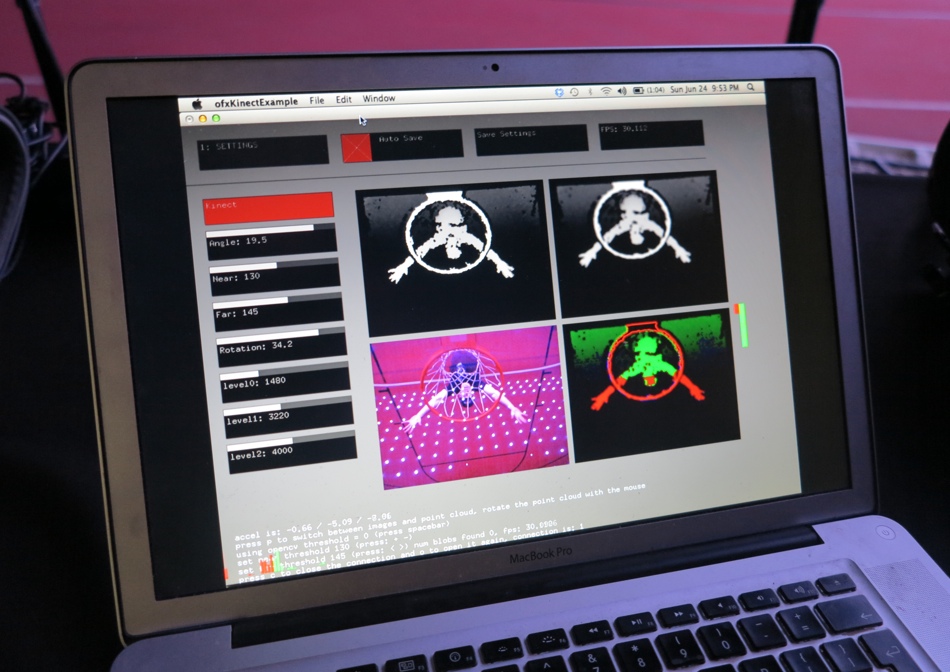 Some other photos found on the web: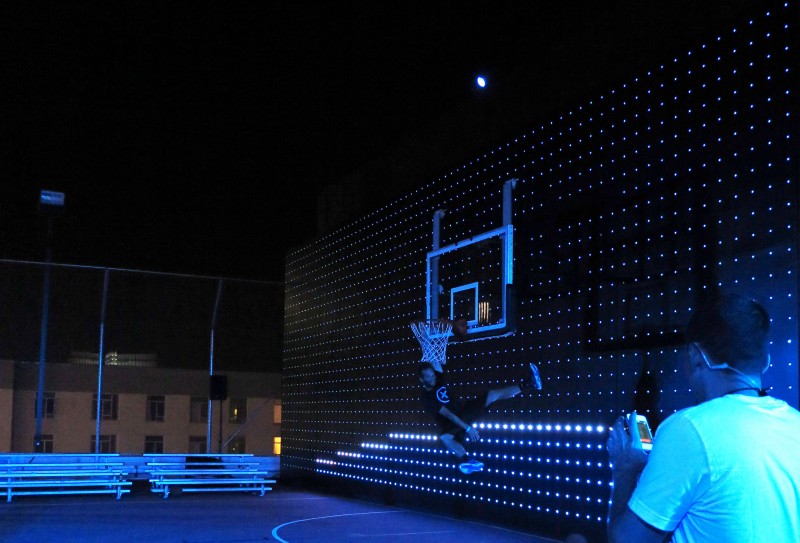 ,www.hirschandmann.com,http://www.hirschandmann.com/2012/nike-launch-at-the-montalban-theatre-la/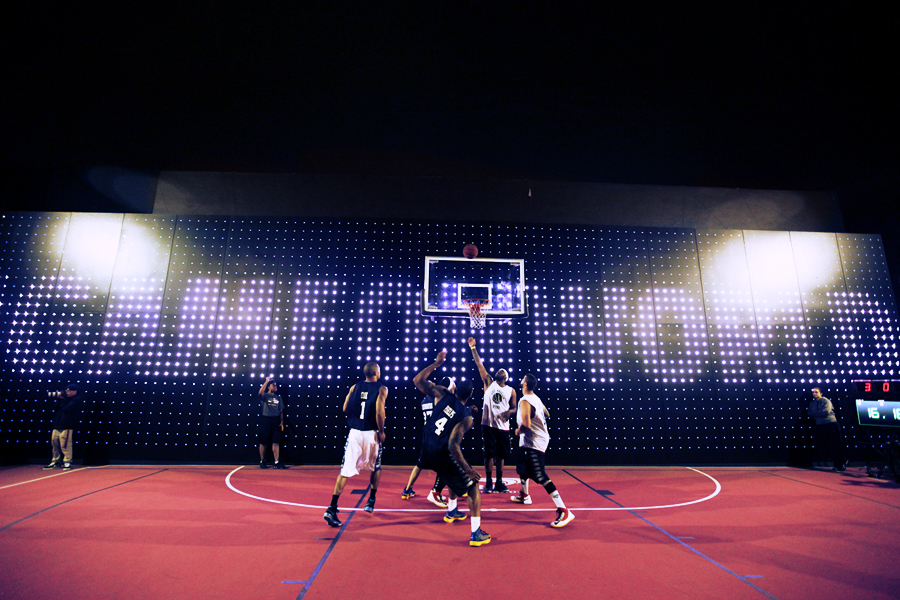 ,nike.tumblr.com,http://nike.tumblr.com/post/26942803887/twelve-teams-from-greater-los-angeles-were-invited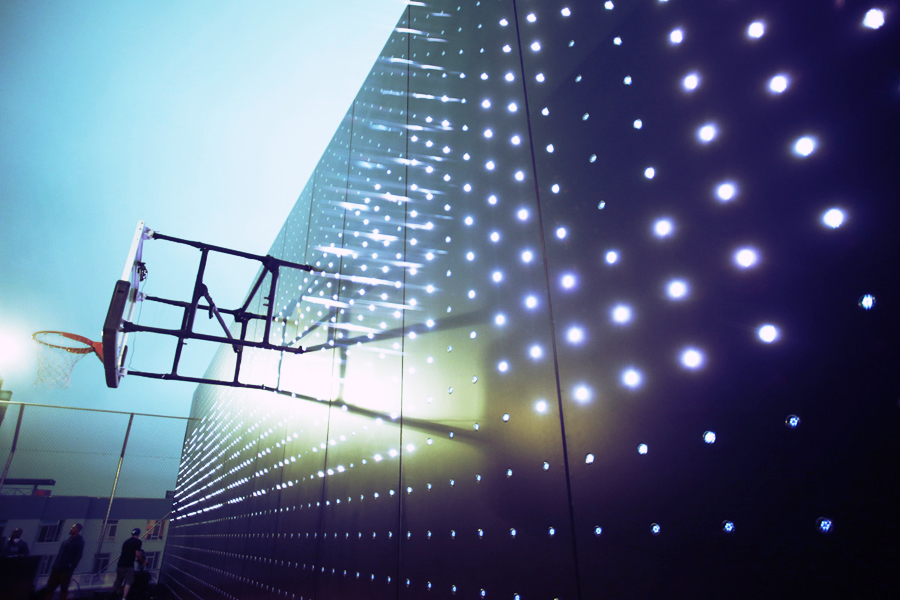 ,nike.tumblr.com,http://nike.tumblr.com/post/26942803887/twelve-teams-from-greater-los-angeles-were-invited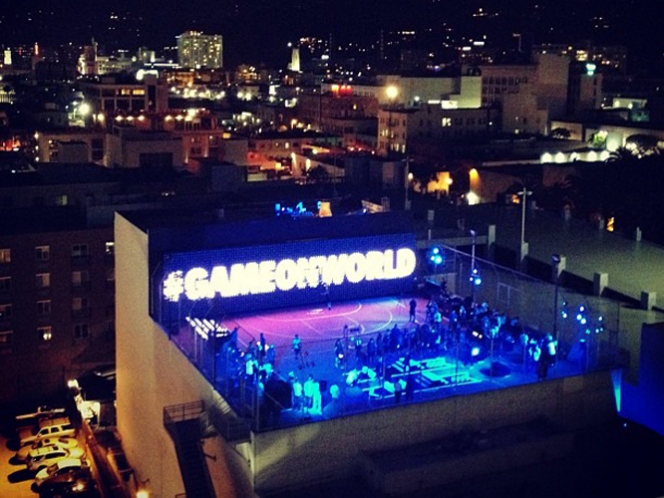 ,,http://www.12ozprophet.com/news/nike-game_on_world/12oz_2