2011-05-21
Bring Your Own Beamer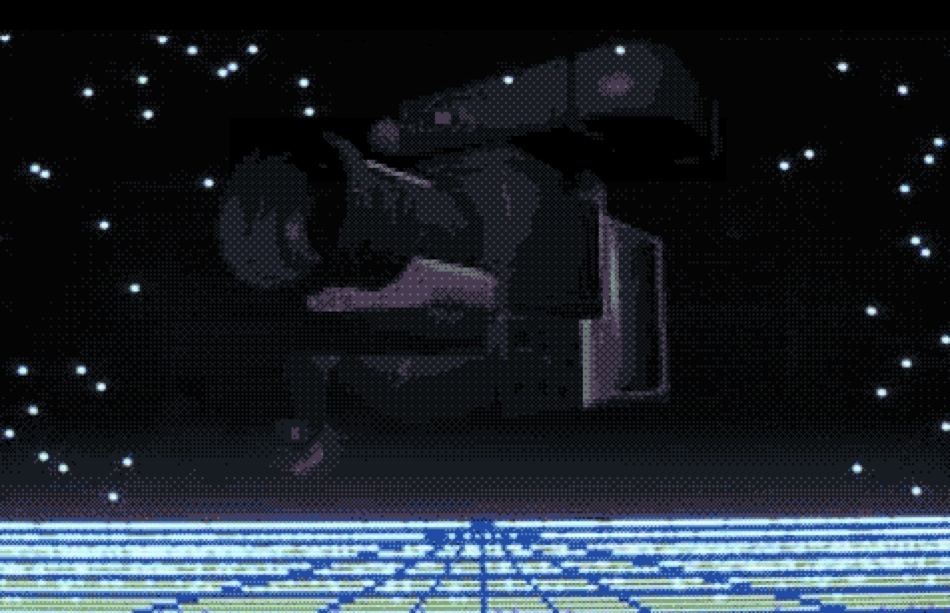 BYOB is a "series of exhibitions hosting artists and their beamers". The Copenhagen Edition was organized by my friends - David Gauthier, Jacob Sikker Remin / mikrogalleriet and Majken Overgaard. The venue was also amazing - Kunsthal Nikolaj - an old church turned into a contemporary art gallery.
I did some projection mappingprojectsbefore so I decided that's the way to go this time as well.
As the whole idea of BYOB is very spontaneous so is the preparation. Basically artists are let into the space two hours before the exhibition and grab whatever space is not cover with projection yet. Of course you are free to visit the space beforehand to have some kind of overview of the space but it's difficult to plan in advance. Because of that and the fact that I'm not a motion graphic designer to make perfectly mapped After Effect animations I decided to go for more Guerrilla approach. The idea was that all I'll bring with me is a projector and an iPad. I wanted the setup to be portable as much as possible to be able to find a good spot for myself in every situation. The Manfrotto arm was a perfect companion.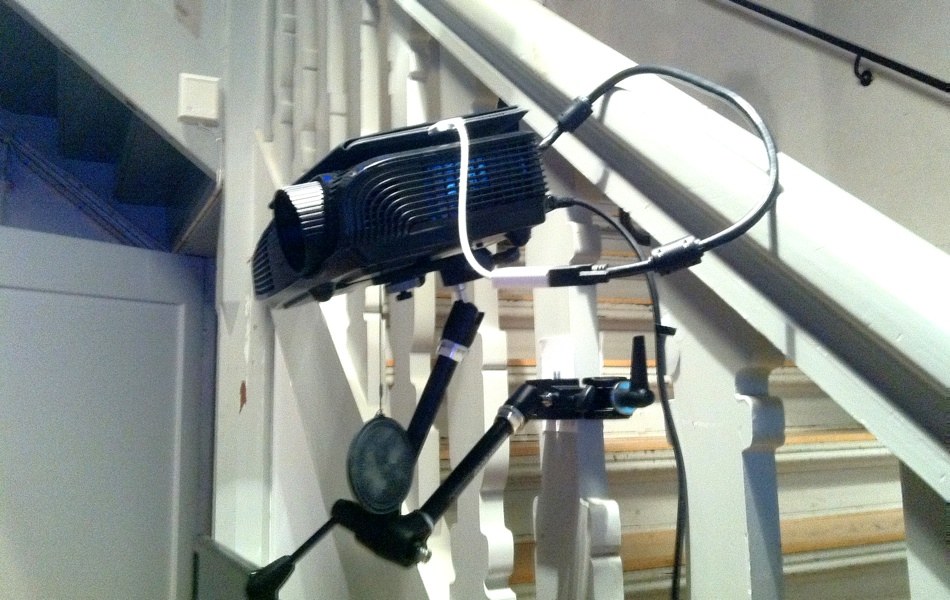 ,The setup - Optoma projector + iPad + Manfrotto arm
Especially for that occasion I prepared little app in Cinder for iOS. I used Crystal Infection as the starting point and then added mapping and masking possibilities. The final app allowed me to quickly adjust the projection to the surrounding architecture. I found a little niche on the staircase that suited my project perfectly.

,Keystone correction / masking / simulation. Click to see hight resolution photo.,app_hi.jpg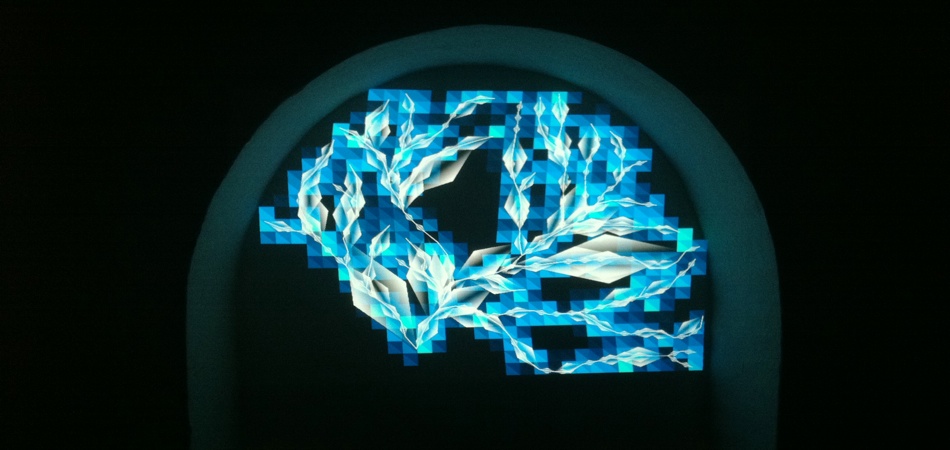 ,Final projection in the niche.
One note about developing for iPad. It was a big mess. Cinder doesn't support multiple windows out of the box and this is what you need to do to support external display on iPad v1 as there is no mirroring. Support for this kind of setup in Apple iPad simulator is a joke. It's full of bugs and annoying behaviors (e.g. external screen disappears when iPad is in horizontal position). I ended up recompiling Cinder multiple times and that slowed the process a lot.
Nonetheless iPad proven to be a viable platform for quick and dirty mapping. GPU is powerful enough to produce 720p animations in realtime and given that iPad 2 is capable of outputting 1920x1200, the future looks promising.
??? link to flickrset 72157626790688100 ???
Others
Another projects worth mentioning also exhibited that day are Generative
Photography by
Ishac Bertran and Colony by Carl Emil
Carlsen. You can find more photos on Flickr.